nonfiction | research
Preserving personal narratives.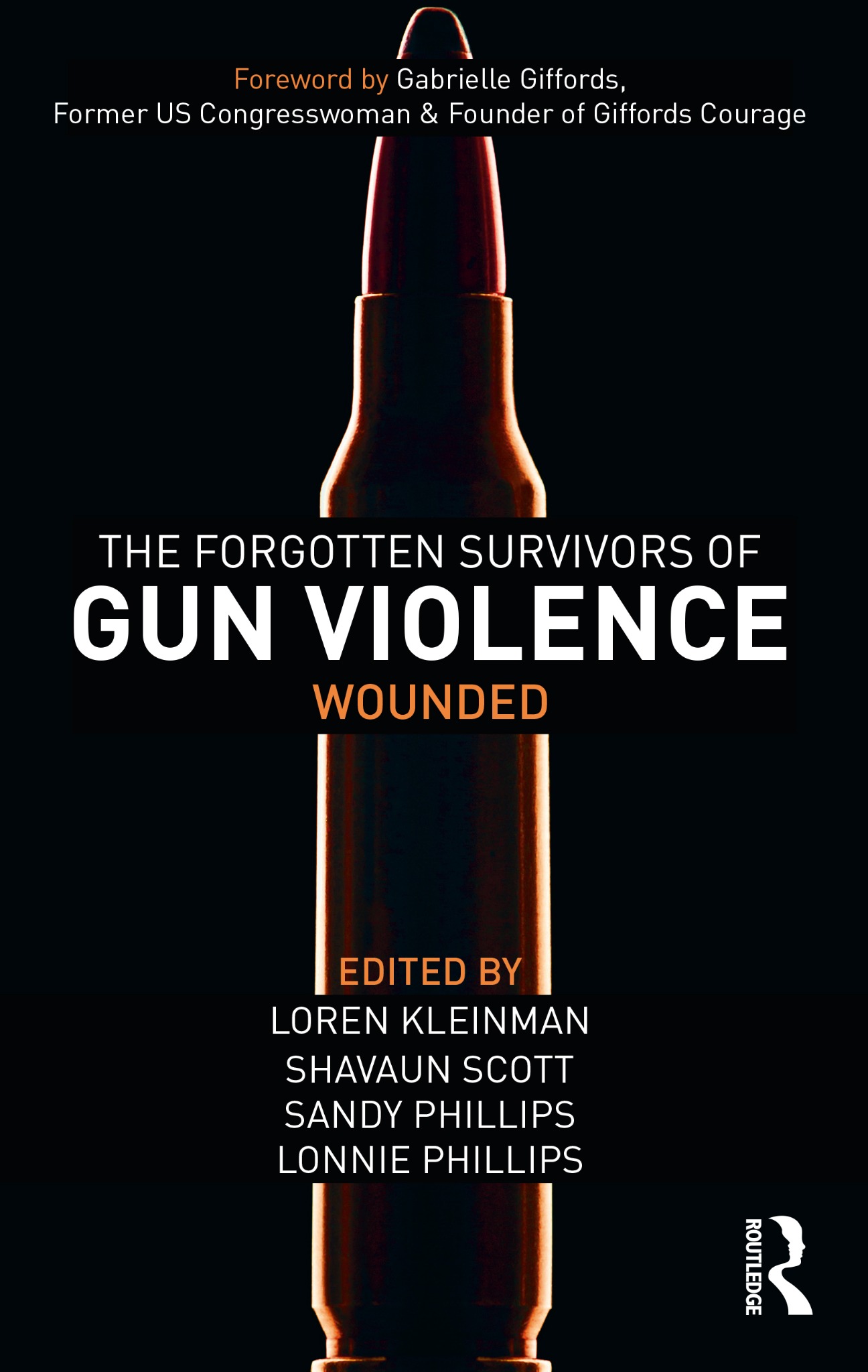 The Forgotten Survivors of Gun Violence: Wounded
The toll of America's gun violence epidemic is usually measured in lives lost—more than 35,000 each year. Ignored, almost completely, are the many more people who are shot every year, and survive.
—Shot and Forgotten, The Trace

The Forgotten Survivors of Gun Violence collects more than 20 personal essays of survivors' visible and invisible wounds from school shootings, attempted suicide by firearm, mass shootings, gang, and domestic violence. Their stories remind us that these traumatic experiences are not exclusive to combat soldiers but, more notably, suffered by ordinary people during modern life. 
With this collection, editors Sandy Phillips, Lonnie Phillips, Loren Kleinman, and Shavuan Scott expose the true lifecycle of a bullet and the trauma left in its wake. Through personal narratives and select personal photos, the wounded tell a story that's forgotten when the cameras go away. This collection interests first responders, officers, therapists, medical practitioners, and educators.

The book will be available for pre-order on May 11, 2023. (Item will ship after June 1, 2023.) All proceeds will go to organizations of the survivor-contributor's choice.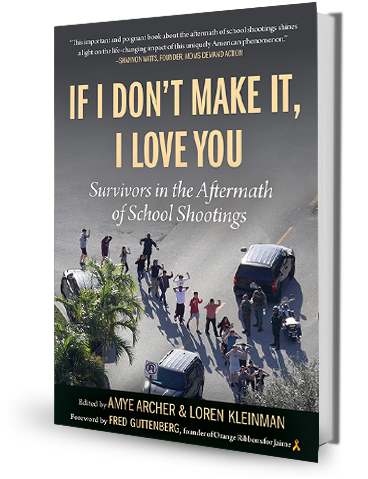 If I Don't Make It, I Love You: Survivors in the Aftermath of School Shootings
A harrowing collection of seventy narratives—covering over fifty years of shootings in America—written by those most directly affected by school shootings: the survivors.
"This important and poignant book about the aftermath of school shootings shines a light on the life-changing impact of this uniquely American phenomenon."

Shannon Watts
Founder, Moms Demand Action
"The pieces in this often heartbreaking collection make clear that policymakers reacting to each slaughter with 'thoughts and prayers' will never suffice."

Kirkus Reviews
Student Writing Tutors in Their Own Words
Student Writing Tutors in Their Own Words collects personal narratives from writing tutors around the world, providing tutors, faculty, and writing center professionals with a diverse and experience-based understanding of the writing support process.
Filling a major gap in the research on writing center theory, first-year writing pedagogy, and higher education academic support resources, this book provides narrative evidence of students' own experiences with learning assistance discourse communities. It features a variety of voices that address how academic support resources such as writing centers have served as the nucleus for students' (i.e., both tutors and their clients) sense of community and self, ultimately providing a space for freedom of discourse and expression. It includes narratives from writing tutors supporting students in unconventional spaces such as prisons, tutors offering support in war-torn countries, and students in international centers facing challenges of distance learning, access, and language barriers. The essays in this collection reveal pedagogical takeaways and insights about both student and tutor collaborative experiences in writing center spaces.
These essays are a valuable resource for student writing tutors and anyone involved with them, including composition instructors and scholars, writing center professionals, and any faculty or administrators involved with academic support programs.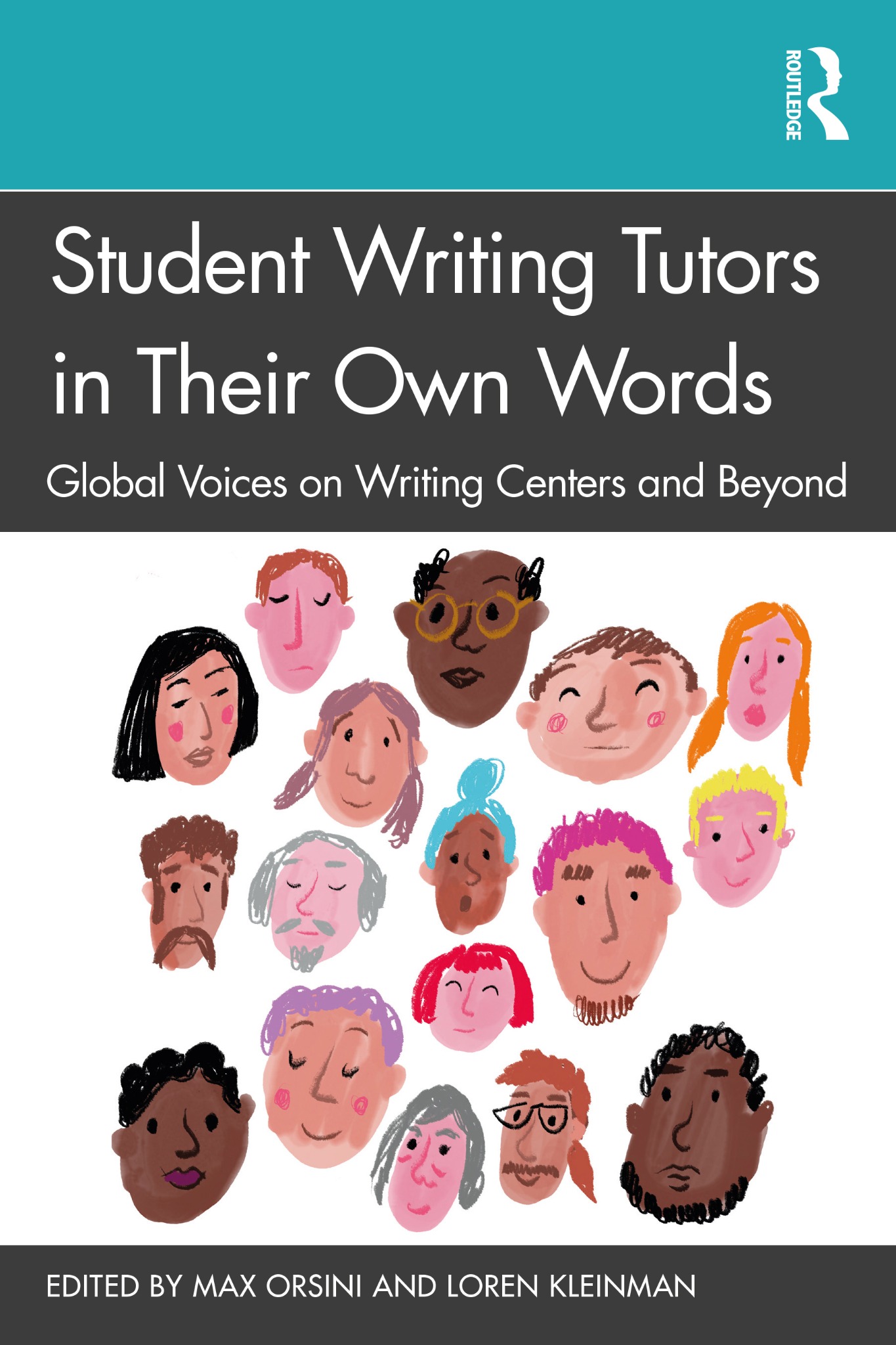 Named by Bustle as a 2018 Feminist Book That Will Change Your Year
The war on body image is fought behind closed doors, in dressing rooms, closets, bathrooms, and in the darkest corners of our society. It is a war that has claimed many lives and will continue to do so as it rages, a war rooted in self-hatred and self-loathing, born out of the media and pop-culture's idea of what it means to be beautiful. Beauty pageants, swimsuit calendars, "thigh gap," for longer than we care to admit, Americans have allowed our children- girls and boys- to participate in a culture where they are rewarded for how they look rather than their strong minds and hearts.
Thankfully, the body positivity revolution has begun.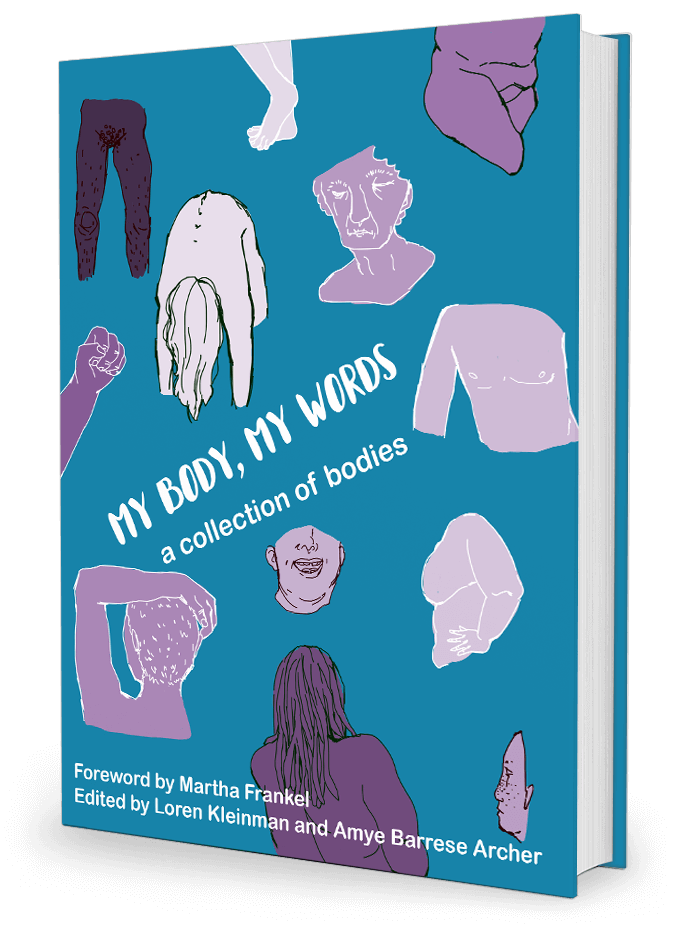 Indie Authors Naked explores and defines the world of independent publishing. 
Comprised of a series of essays and interviews by indie authors, booksellers and publishers, readers will get a look at the many aspects of the indie community, where publishing professionals of all types come together with the simple goal of creating something unique; something that speaks directly to the reader, no middleman necessary.
Contributors include: James Franco, Hugh Howey, McNally Jackson Books, Sarah Gerard, OHWOW Books, Raine Miller, David Vinjamuri, Toby Neal, Eden Baylee, Jessica Redmerski, Dan Holloway, Orna Ross and more.